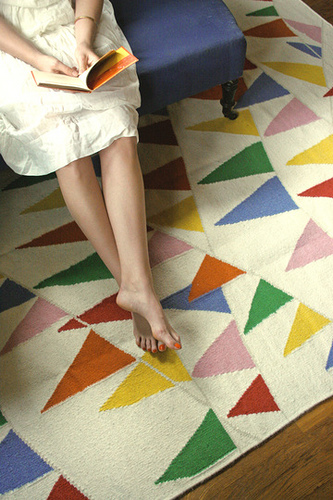 Rugs have been on my mind a lot lately. I´m on a hunt for the perfect rug to go in my
living room.
I just can´t find the right one. Or I can find them, but they´re not available in Europe.
This one
would be nice, no? Only I´m thinking of a light grey-white combo. Thoughts, anyone?
PS. This one is from
here
. Lovely, no? A bit too colorful for my living room though. Not that it would be available in Europe...
Lillian - 30. Jul, 22:11